Thank you for rowing your heart out for brain cancer!
Thank you to all of the individuals, schools, gyms and teams who used their brawn for brains! Our seventh Connor's Erg raised over $93,000 USD ($128,000+ AUD!) for paediatric brain cancer matters, our biggest erg challenge yet.

Keen to row your heart out for brain cancer in 2023? Register your interest today and we will be in touch when registrations open!


Funds raised in the US will support pediatric research projects at Lucille Packhard Children's Hospital, University of Wisconsin, Dana Farber in Boston, and more. If your school is involved with Connors Erg and has pediatric brain cancer research projects we can work with you to direct funds you raise to your school's projects.
Make a Donation (US) Make a Donation (AUS)
*Funds raised in both the US & Australia
Connor's Erg Challengers
Meet the teams who have given brains, heart & brawn for brain cancer this February
USA
Marist Women and Men - Wednesday 9th
Wisconsin - Thursday 10th at 5pm
Michigan State Women - Thursday 10th 3:15 pm
MIT Women - Friday 11th
Duke Women - Tuesday 15th, Open rate 6km Erg test
Colgate Women - Saturday 19th at 5pm
Fairfield Men - Week of 21st
Syracuse Women - Saturday 26th
University of Michigan Women - All Month & RCDF Day Saturday 26th, Collectively rowing 18,896km
University of Minnesota - TBC
Yale University - TBC
Princeton - TBC
University of Miami - Tuesday 15th
AUS
Haileybury - Monday 21st
Firbank - Monday 21st
Genazzano - TBC
Euroa Gym Tri Hards - Saturday 19th, Rowing 300km
MOVEBYNM - Saturday 19th, Rowing 100km
Club VazTrain - TBC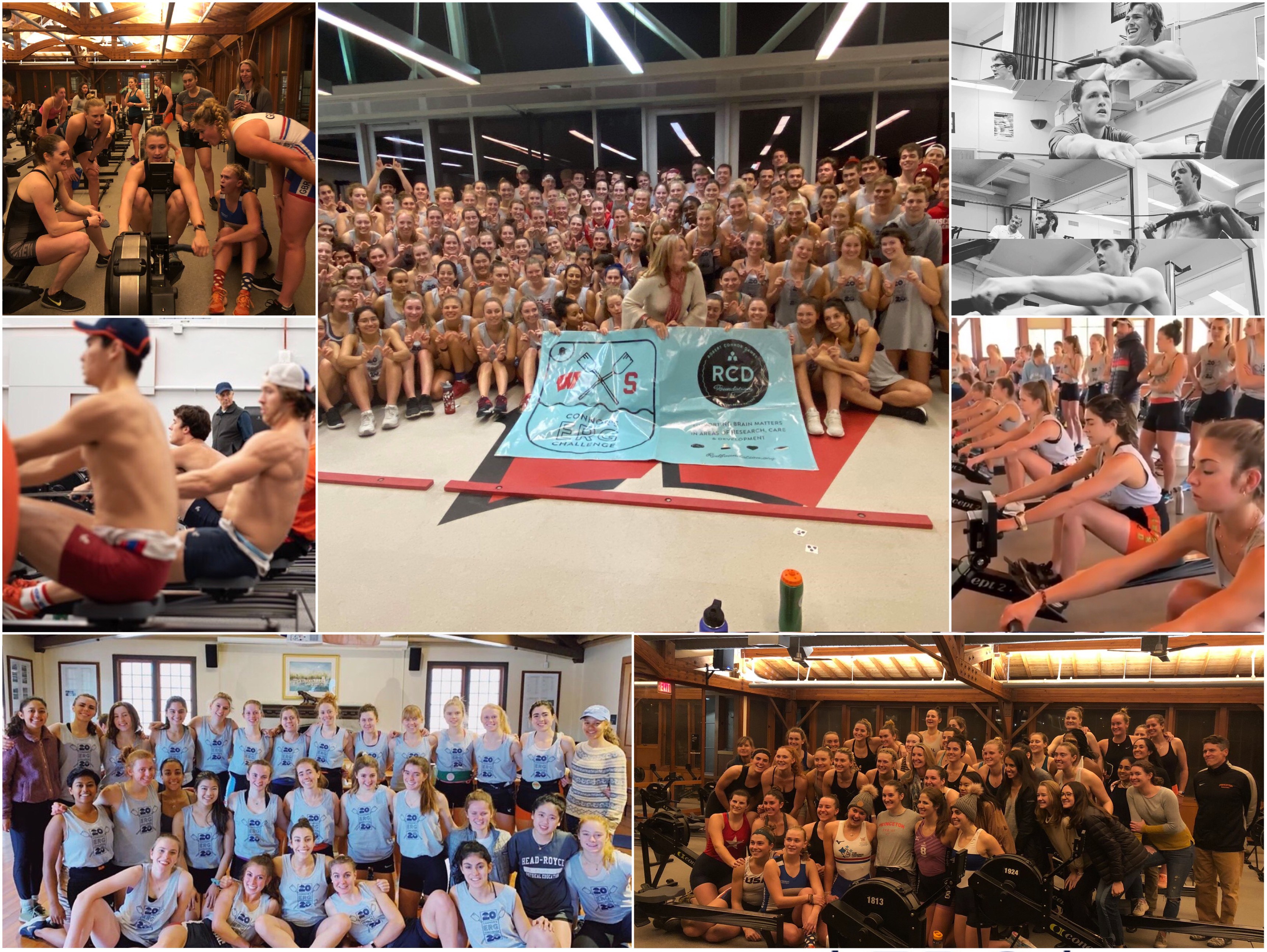 2022 TIMES TO BEAT
100k Challenge - Men
Marist College: 4:51:17
100k Challenge - Women
University of Minnesota: 5:58:04.7
Other Challenges
Euroa Gym Tri-Hards - 300km team relay
Fundraising
Highest US team total: University of Michigan Women: $6,790 USD
Highest AUS team: Euroa Gym Tri-Hards $32,656 USD
Highest US individual total: Kayla Ehrlich: $3,149 USD
Highest AUS individual: Dustin Perry $7,836 USD
Rowing teams are encouraged to pick a suitable day and time during February 2022. The event is traditionally done in relay fashion from the college's own venue, however we understand the world has changed and this may not be possible for all schools and teams. So we encourage you to set your own challenge in 2022 and row your own way, any day. The one thing that hasn't changed is brain cancer is still the #1 cancer killer of young people in the US. Thank you for helping us change those odds
Spirited Connor
Connor was Wisconsin born (1994) but Australian raised (2000-2013). Apart from academics which he easily excelled at, his passion was rowing. He began rowing at 14 as a student at Brighton Grammar School in Melbourne Australia.